I was sitting at my desk, the 4th grade me, looking at my homemade-from-old-jeans desk bag tied to the right side. One of the jean pockets was full of fragrant #2 yellow pencils with their gummy pink erasers. The most pleasing attribute of the bag was the dark blue accent fabric my mother sewed on for the interior lining and the thick fabric ties so it could attach to my desk. The dark blue fabric was dotted with tiny red strawberries and their tinier green leafy tops and even tinier yellow seeds. I ran my finger along a diagonal scratch on the wooden desk's surface, the color of multiple layers of pencil lead.
I don't know why, but in that moment I started thinking about my future self, as if the Elisabeth of the future thinking back to my present 4th grade self, and I became aware of it. It was like I knew that I would look back on that moment and there was a connection to the future Elisabeth that I could actually acknowledge. I thought, "Hey future self! I know you are thinking about me right now! I hope everything is going ok wherever you are!"
And I swear I felt my future self smile as she looked back on me.
Thus began the habit of conversations with different time-versions of myself. Crazy? Maybe. Odd? Definitely. Welcome to me.
Sometimes I remember something I'm almost out of when I'm shopping at the grocery store, so I go ahead and get it to help my future self out. A few days later, when I realize I would have been out of onions (what is any soup without onions?) but I am not because my past self bought them for my present self, I'm like "Thanks past self!" And me and myself share a moment, and it's great.
The last few years have brought major changes to my life. Pressing pause on a successful and rewarding career and having two beautiful children completely threw me off balance. I felt like my once-secure base of believing right, doing right, and being right was shaken to the core. What I now realize were very effective yet often unhealthy coping mechanisms stopped working as the ideal, perfection, I always strove for (and really what I thought everyone should strive for), was simply out of my reach. Working harder wasn't working. I was forced to take a take a painfully honest look (actually lots of looks) at my values, my expectations, my emotions, even my relationships with food, money, clothes, people, and so much more. I realized I wasn't actively writing the story I was passively living out.
I heard once that the 30's are like adult puberty. So uncomfortable, so surprising, so awkward! I thought I already transitioned from child to adult. Becoming a parent made it feel even more real to me. So what's happening now? Child adult to actual adult?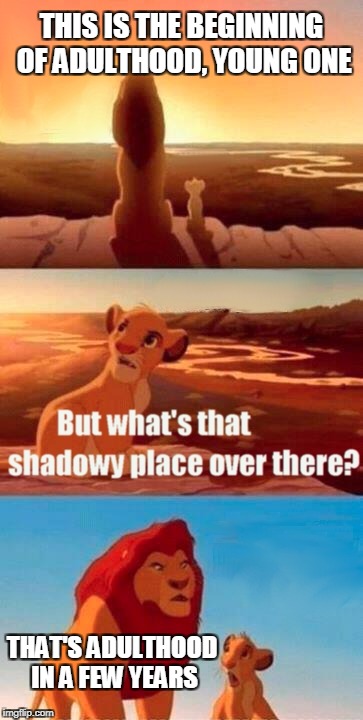 Whatever it is, it is difficult and uncomfortable but so, so freeing. I am a big Brené Brown fan, and her research explores concepts of shame, vulnerability, living wholeheartedly, and being brave. Much of my life I have tried to be perfect, and in doing so I have made decisions based on avoiding or identifying with shame, ignoring the parts of my self I have deemed imperfect, and stuck to playing it safe so I can be as close perfect in a couple little things instead of allowing myself to pursue my dreams. There is so much more to talk about so I'll blog about that later, but even admitting all this is difficult and uncomfortable because it means I am not only admitting to myself and the world that I am not perfect.
But I am now choosing my paradigm, and it's no longer perfection. It's respect and it's love and it is honesty and adventure. And writing. Even if it's not what I would consider perfect, I'm going for it.
As I learn to leave the pursuit of perfection I find myself looking back to the past Elisabeth to let her know I love her as she is, and that the future Elisabeth will be able to look back to the present me and say "Thanks for doing the hard work, because where I am now is awesome."
And I know it will be because that's the story I am re-writing for myself.
As I think back on 4th grade me, I smile. I am no longer in a scratched desk, yet I am learning more than ever before. I no longer have a beloved homemade desk bag, but my beloved home is dotted with the colorful art of my children. And although I don't have a fresh stock of #2 pencils, I am still in love with the art of writing.
Thanks for sharing these moments with me.
Elisabeth